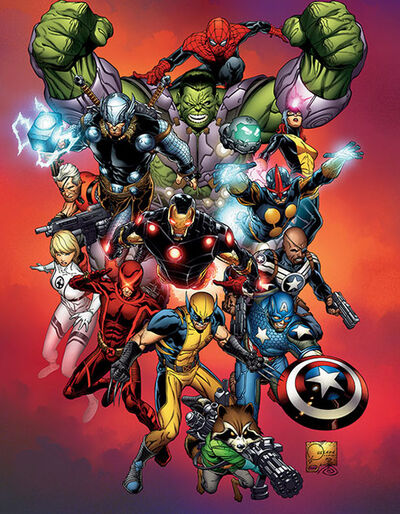 Marvel - The New 52 is a 2011 revamp and relaunch by Marvel Comics. It was created following the events of Ironpoint. It is an amalgamation of the Marvel Universe and the New 52.
Thor
Guardians of the Galaxy
Hawkeye
Black Panther
New Avengers
Spider-man
Edit
Amazing Fantasy
The Amazing Spider-man
The Spectacular Spider-man
Spider-man & Alpha
Scarlet Spider
Spider-Woman
Miles Morales
Punisher & Marvel Knights
Captain America
Edit
Captain America: the Living Legend
The Winter Soldier
US Agent
Hulk
The Incredible Hulk
Red Hulk
She-Hulk
X-men
The Uncanny X-men
Wolverine & the X-men
Wolverine
The Fantastic Four
Man-Thing
Marvel Team-Up
S.W.O.R.D.
Cancelled
Edit
Community content is available under
CC-BY-SA
unless otherwise noted.