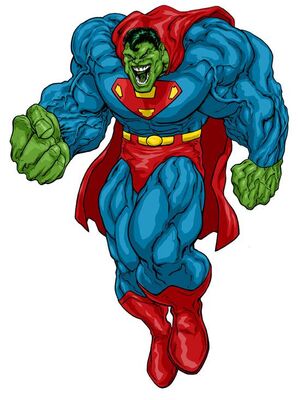 Superhulk (Clark Banner) is an Amalgam of Superman and Hulk.
Characters
Edit
Lois Ross (Lois Lane/Betty Ross)
Rick Olsen (Jimmy Olsen/Rick Jones)
Superhulk-girl (Supergirl/She-Hulk)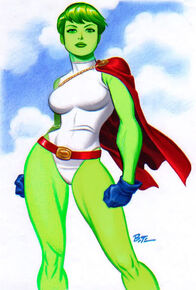 Power-Hulk (Power Girl/She-Hulk)
General Lex Ross (Lex Luthor/General Thaddeuss "Thunderbolt" Ross)
Zodination (General Zod/Abomination)
Leadiac (Brainiac/Leader)
Wendisite (Wendigo/Parasite)
Please Note
Edit
I know that I have She-Hulk combined twice. That was intentional.