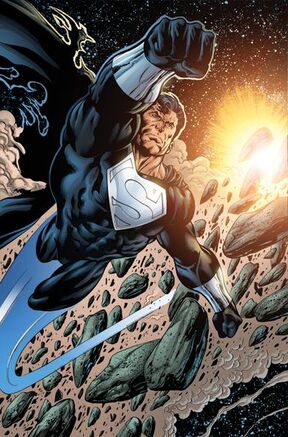 This is the House of L version of Superman.
Biography
Edit
Landing on Earth
Edit
As in the main universe, Kal-El was sent to Earth in a ship by Jor-El on Krypton. However, in this reality, his ship was discovered by Lex Luthor. Luthor adopted him, and raised him as his own child. Lex named him Lionel Luthor.
Developing Powers
Edit
As Lionel grew older, he started to develop amazing powers. Lex had him train in every kind of martial art in the world, thus making him an unstoppable fighting machine.
Becoming Superman
Edit
At age 21, Lionel decided that he was going to stand by his father in ruling the world. He decided to use the name Superman, and become his father's personal guard. Lex put him in charge of the military. Superman has faced Batman's Justice League on numorous occasions.
Community content is available under
CC-BY-SA
unless otherwise noted.